Valentus Review
A few years ago I came across a start-up company within the direct selling industry called Valentus.  They appeared to be selling healthy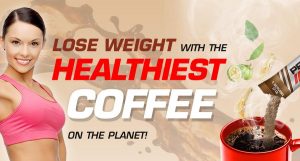 beverages online or through word of mouth marketing and they had a very interesting product that caught my attention "Slim Roast" Weight Loss Coffee.  I had seen another company called Javita marketing the same thing years ago, but was intrigued enough to try the product.  Not that I needed to lose weight, but a friend had offered to send me a free sample and I thought – why not.  As a marketer who's been a part of the health & wellness industry for many years I've always been fascinated with the different products that companies come out with.  I guess the ones that really grab my attention are the ones that people would understand without a long science report with a cherry on top.  Heck, 70% of all people drink coffee on a daily basis and many people I know over 30 are trying to lose weight.  This was like Jenny Craig meets Starbucks – I was intrigued to say the least.
I didn't join Valentus after that first sample, not because I didn't like the taste, but because I didn't want to put my time and energy into a start-up company knowing that most fail within the first few years (been there done that).
Fast forward a few years later (7 months ago).  The same friend who shared Valentus with me a few years prior contacted me again.  My first thought was wow – they are still in business.  My second thought was I might have to do some due-diligence on this company and find out what they are all about.  Below I made a list of what I found out and why you may want to consider Valentus if you are looking for a product/service to market for a home based business or another way to create income or wealth in your spare-time.
My Top 10 Reasons for Why Valentus is a Great Company for Network Marketing.
3 years old and debt free (past the point of collapse and entering momentum).
 Went from 10 million in gross sales in 2015 to 30 million in 2016.
 Consumable products that most people already consume (coffee & energy drinks).
 Company owner who has been a distributor in the past (very important).
 International opportunity (available in over 100 countries).
 Plans to expand internationally
 Outstanding training provided by leaders who have earned millions within the industry. (many already earning 6 & 7 figures or more annually).
 Exceptional compensation plan that pays weekly & monthly.
 Free Online Marketing System for everyone (most companies charge a fee for that).
 Free Training (The team that I joined has free training on how to become a marketing pro).  The company also provides daily and weekly training.
Well there are my top reasons for why Valentus is one of the best opportunities within the network marketing – direct selling industry today.  If you'd like to get more information on Valentus please visit Valentus today and check it out for yourself.
Comments
comments