What Is Content Marketing?
If you have a business and you are trying to attract clients, sales, or you are building your brand online you must consider Content Marketing. What is Content Marketing? Content Marketing is basically posting content on your Social Media Channels (Facebook, Instagram, Twitter, etc..), or sharing articles like this one, or stories on your blog. It can also involve webinars, podcasts, and giveaways.
The great thing about content marketing is it rarely costs you any money upfront and you can reach a wide audience through your network by sharing your posts and getting others to share as well. Your blog works pretty similar and allows the same ability. The nice thing about blogging is it can create some pretty good SEO (Search Engine Optimization). You can blog by writing or even set up a YouTube Channel and create Videos. I personally, have always had my best success with video, but I enjoy writing as a hobby, so I tend to just like to write more and keep my creative juices flowing.
What is a Content Marketing Strategy
A content marketing strategy involves putting out relevant copy or subject matter to what it is you are marketing. If you're running an online jewelry store than most all your posts or your content is going to be tailored towards your store. This will not only help engagement, but also help take people through the sales process. As you are consistent in your posting on Social Media Sites (2 to 3 times a week) and blogging a few times per month you will begin to start attracting more and more people to your business. This may seem like a long approach, but in time by consistently planting seeds the harvest will happen.
By creating quality content that is directed towards your targeted audience you will be attracting the right people who have an interest in what is you are selling. People don't necessarily buy for the best price, they buy from people they like and trust.
As the saying goes, "Facts tell, stories sell". By doing content marketing you are always telling a story and whether you believe it or not, people are watching you. So become good at telling a story and your business will grow over time.
Types of Content Marketing
As mentioned above you can share posts, you can share pictures, you can share blogs or articles, you can share videos, you can also share E-Books, giveaways, webinars, podcasts, etc. The above is all part of content marketing.
Retargeting Content
One strategy that can work well is finding influencers in your field to share your posts, if you know them you may even seek to tag them to get their attention or ask permission if it would be ok to tag them in a post. You can also share your posts in Facebook Groups that are specific to your industry. We belong to several groups in different industries and are marketing constantly for our clients. The goal with retargeting is to get your content shared beyond your own network.
The Benefits of Content Marketing
It increases traffic. The more content that you produce the more likely it will become visible online. This is why we always tell our clients to be posting at least 2 or 3 times per week on Social Media Sites and blogging at least a few times a month, so that you are always out there.
It can help boost sales. If you are always out there, you'll have a better chance that people are going to come across your social media channels and website which will naturally lead to more sales. And the best part is for most content marketing it doesn't cost anything to promote.
It builds strong customer relations. We always like to use quotes, pictures, and sometimes even jokes to make our audience laugh. Have fun with it. If you're having fun, so will others. Don't go crazy with just promoting items from your business or store, but use the 80/20 rule where 80% of what you put out there is value based and the other 20% is actual sales oriented material. You don't want to not ever put out ads or ask for sales through promotions, coupons, etc…But make everything you do enjoyable for your prospects or customers so they have to eventually do business with you or better yet — they want to. People buy from people they like and trust — it't that simple. So become likeable and share your knowledge and expertise while having fun.
In Closing — The Benefits of Content Marketing
Stand out in the search engines — when you write or create content you will have a much better chance of having people find you in the search engines and this will naturally lead to more business.
Build Your Brand — by being out there you will become an expert in your niche and will be sought out by others.
Build Value — Educate and inform your audience vs. always be selling. Become someone who is valuable in your niche and always focus on giving more value to your customers. The customer experience will never be forgotten good or bad.
Earn Trust — It's always easier to trust a brand that is out there creating content frequently vs. one that is rarely out there or never out there at all.
This article was retrieved from another article that I wrote online at https://medium.com/@johnlowery_87912/what-is-content-marketing-58777db938e6
If you feel like your business needs help with marketing or you need money making tips — always feel free to reach out to me or another online expert for help on making your business stand out in a noisy overpopulated online world.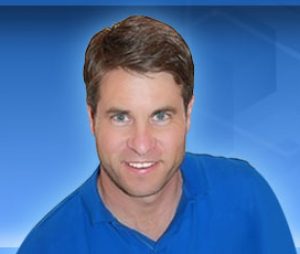 Skype: jtlmusic
Email: john@johnlowery.biz
Facebook – Facebook.com/johnloweryfanpage