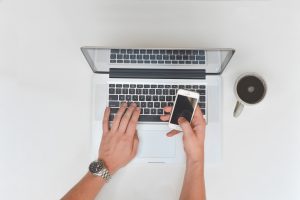 What is the best MLM Marketing System?  Since I entered The MLM/Network Marketing world online back in 2008, I have always been in search of good marketing systems.  I've used company provided systems (that usually cost a fee).  I've used free marketing systems by 3rd parties, and costly systems by 3rd parties.  What I have found is that most have a few negatives – the free ones don't have a good follow up program that allows you to make phone calls and schedule follow-ups with your prospects.  The company provided systems are tailored only towards your company and allow for very little customization – no tweaking emails, videos, etc.  Most company provided systems don't allow you to make money promoting them to your downline.  The company provided ones will be good for your friends or family members, but won't allow you to generate leads on your own.
"The Fortune is in the follow-up" Every Successful Network Marketer Ever
Here is what you want to look for when using and an outside marketing system.
Capture Pages (non-company specific is best I think for curiosity sake)
Pre-Made and customizable pages (availability is good)
Customer relation manager (must be able to follow up, make notes, and schedule follow up calls.
An email autoresponder.  (You need to have a way to follow up with people when you can't reach them by phone.  Great for list building too.)
An email broadcast feature (ability to send email broadcast to all your prospects at one time)
A way to earn commission (affiliate commissions).  Get your system for free or get paid to share with others.  Many may not join your company as they may already be with a company, but a 3rd party tool can always make a difference.
Which system have I found with all of the following above?  The company is called Prosperity Central and they have been around for about the last 6 or 7 years.  Everything is already set up for the novice and customizable for the pro.  If you have lots of leads to follow up with they have a software called Phoneburner that is built into their program which allows you to make calls up to 4 times faster than dialing manually.  I find it very helpful when I do big campaigns that generate a 100 or more leads a day and I need to follow up by phone.  In terms of price?  You can get started for as little as a $1 per day with all the bells and whistles ($25 per month) and if you refer 3 its free.  I've had my system for over 6 years and it's never costed me a penny as my affiliates pay my monthly membership fee.  If you'd like to test drive it for free you can do that by clicking here.  I've also put together a short video below that shows you how it works.