I have been around the network marketing industry since I joined my first company Pre-Paid Legal back in 2000.  I have seen some great products and services being sold by word of mouth marketing over the years.  Who can argue that Amway, Avon, Legal Shield (formerly pre-paid legal), or Shaklee are not great companies with great products or services?  I've personally used products over the years where I never even became a distributor and was just a customer Juice Plus, Send Out Cards, and Nerium to name a few.
What I love about network marketing is it allows people to purchase products that in most cases are better quality than what they would get on the shelf in a store.  Mainly because of the distribution model being word of mouth the companies typically pay out around 50% of all income to their distributors instead of going retail and paying out nearly 80% to advertising agencies, wholesalers, resellers, and so on.  It also allows individuals with no experience or limited experience in business to create additional income with a very small investment. Unfortunately, certain companies out there don't have that great of a product.  I still remember a few years ago sitting on a phone call with a company owner who was bragging how he was getting his product from China for $6 and selling it through his network marketing business for $60.   This is where I have a love hate relationship with the business as most businesses are built on a product or service first and a distribution channel later. In many cases in network marketing, the business is built on a compensation plan first than a product secondly.  In fact, I'm shocked that after what happened with Veema (being shut down by the FTC), and all of Herbalife's problems in recent years that anyone would even consider starting a network marketing company without focusing on a product or service first.
You see, for a company to be successful in the long-term it cannot be built entirely by just recruiting people who are going to join the business and pay out commissions.  It must have products and services available to the general public that people would buy without a business opportunity attached to it.  And this is where it gets tricky.  Because as a network marketing begins the word of mouth is usually spread by distributors recruiting distributors.  After awhile if the products and services are good and priced right many distributors who originally got into the business to make money will just become loyal customers and the word of mouth will travel and over time there will be many customers and that is where you want to be.  In fact, if you just build a business model on recruiting distributors and have no customer base your business and company is doomed over a period of time – it will eventually fall apart like a deck of cards.  That company I talked about earlier where the owner was buying his product in China for $6 and reselling it to his distributors for $60 is no longer in business today.
Why are price and quality important?  If you put a product in the marketplace that isn't priced accordingly then – it better make a person fly, because if people see they can buy a similar product that's just as good elsewhere for a lesser price – you're going to lose a customer. It's as simple as that.  And I still believe today that most products I come across in network marketing are of good quality, but many still don't understand that consumers won't pay double or triple for a product they can buy elsewhere.
So if you decide you want to join a network marketing company before you begin marketing it do some homework on the products to see if they are priced accordingly, good quality, and something you would personally buy whether or not you joined the business to make money or not. Keep in mind in network marketing you are building a business for you and your family that could potentially pay you residual income for years to come.  Don't make the same mistake I have in the past by joining a company just because you can make money quickly – that usually doesn't last.  Ask yourself, if this company will still be around in 3 to 5 years?  Is this a business that I could put my mom or relatives in and sleep straight at night.  If the answer to the above is YES, than you may have found your company.
If you are looking for a company that has better products, is priced right and can potentially add an additional $100, $500, or even $5000 or more per month to your families budget than definitely click on the link below.
Click here to read more about how you can change your financial future and make a difference.
More Resources For You:
How To Build a Big Downline in 90 Days in Network Marketing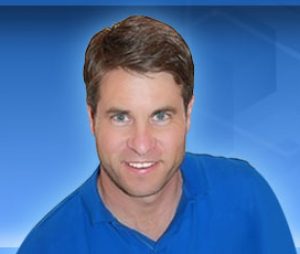 John Lowery's Blog
Skype: jtlmusic
Email: john@johnlowery.biz
Facebook – Facebook.com/johnloweryfanpage