This article gives you Twenty of the most inspirational marketing quotes from top digital marketing thought-leaders.
May their words of wisdom inspire you to more profits!
1. "Content is fire, social media is gasoline." – Jay Baer"
2. "Content is King but engagement is Queen, and the lady rules the house!" – Mari Smith
3. "The best marketing doesn't feel like marketing." – Tom Fishburne
4.  "Less is more. Keeping it simple takes time and effort." – Jeff Bullas
5.  "If you build it… you may still need Google AdWords." – Jennifer Mesenbrink
6.  "Not viewing your email marketing as content is a mistake." – Chris Baggott
7.  "Don't be afraid to get creative and experiment with your marketing." – Mike Volpe
8.  "Sell-sell-sell sales methods simply do not work on social media." – Kim Garst
9.  "You can't just place a few "Buy" buttons on your website and expect your visitors to buy." – Neil Patel
10.  "On average, 8 out of 10 people will read your headline copy, but only 2 out 10 will read the rest." – Brian Clark
11.  "Good marketing makes the company look smart. Great marketing makes the customer feel smart." – Joe Chernov
12.  "As marketers, we should be changing the mantra from always be closing to always be helping." – Jonathan Lister
13.  "Social media allows big companies to act small again." – Jay Baer
14.  "It's much easier to double your business by doubling your conversion rate than doubling your traffic." – Bryan Eisenberg
15.  "Trying to do business without advertising is like winking at a pretty girl through a pair of green goggles. You may know what you are doing, but no one else does."  Cyrus McCormick
16.  "The best marketing doesn't feel like marketing." Tom Fishburne
17.  "Ignoring online marketing is like opening a business but not telling anyone." Author Unknown
18.  "A brand is no longer what we tell the customer it is – it is what the customers tell each other it is." Scott Cook
19.  "A bad website is like a flat tire, you can't go anywhere until you change it." Author Unknown
20.  "The man who stops advertising to save money is like the man who stops the clock to save time." Thomas Jefferson
If you feel like your business needs help with marketing — always feel free to reach out to me or another online expert for help on making your business stand out in a noisy overpopulated online world.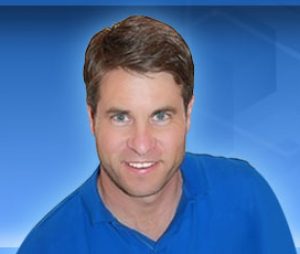 This article was retrieved from another one of my websites at http://jtlmedia.net/2018/06/14/the-20-best-marketing-quotes-to-inspire-your-business/  
Skype: jtlmusic
Email: john@johnlowery.biz
Facebook – Facebook.com/johnloweryfanpage