I've recently partnered with a 3-year-old company in The Health & Wellness Industry that is breaking industry records.
This health & wellness company currently did about 30 million in sales in 2016 and is projected to do around $60 Million this year.  The company was recently ranked #1 in growth within in its industry and is debt free, global, and has a state of the art marketing system available to all distributors to market online for free.  The company also has some amazing life changing products that are very easy to share with others.  Our team will even provide you with more free tools and on-going training free of charge.  If you would like more information on the opportunity please email me at john@johnlowery.biz or visit http://hugeopportunity.biz for more information.
If you have already taken action and pre-enrolled and our now looking to become a distributor with our company please watch my welcome video below.  Our team is one of the fastest growing teams in the company.  I look forward to having you join us and will walk with you every step of the way as we will build your business together.
If you haven't yet joined but are considering joining us or would like to learn more. Please see the videos below.
Opportunity Video
Valentus Opportunity Calls (These go further into further depth on the video above).
Click here to listen to our Opportunity Call with former blue-collar worker John Haremza who has gone from living in a trailer to a lakeside home and millions in earnings. (Must listen to if you are serious about joining us, so you can understand everything about our company and where we are going.)
Click here to listen to Product & Income Testimonial's (These folks had 0 Networking experience before joining Valentus).
Valentus Products (Valentus has some of the greatest health & wellness products in the marketplace).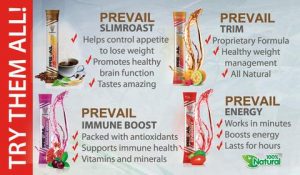 To learn more about our amazing products click here.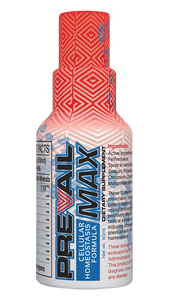 Prevail Max is our latest product.  It's literally a game changer in the health & wellness industry.  Prevail MAX is a supercharged, proprietary blend of nano-sized (trace) electrolytes that charge your cells, reinflate them, and space them apart so they can float freely through your body.
To learn more click here.
12in24 Plan (Lose 12 Pounds or 12 Inches in 24 Days)
If you need to lose weight and have failed in the past or struggle with keeping it off you will definitely want to check out our 12 x 24 Plan.  To learn more click here.
Compensation Video
This video explains how you get paid and earn money with Valentus (There are 7 ways to get paid).
FREE Training & Online Marketing Site.
To be effective marketing online you will need a powerful online system that does the heavy lifting for you.  Most of us are not salespeople so these tools really help us all build our business.  To see our free marketing system that you will have access to if you join our team.  Click Here to learn more.
How To Get Started!
If you are serious about joining our team get pre-enrolled now at http://hugeopportunity.biz or you can email me directly at john@johnlowery.biz  or call me at 760-205-9057 and I will get back to you immediately and walk you through getting signed up as a customer or a distributor.  I cannot guarantee how much money you will make, but I will guarantee you that I am committed and dedicated to helping you build your business.  Many are seeing financial and lifestyle benefits from this company and its amazing products.