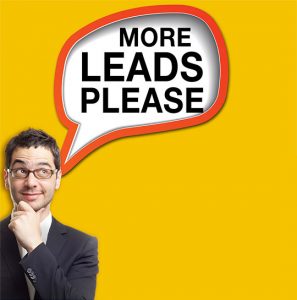 I recently came across an online tool that is supposedly helping people get more leads and make money to support their home based business.  Let's face it one of the most challenging things we all face when doing network marketing is having plenty of people to talk to.  In a perfect world, we would post a blog or a video and our phones would ring off the hook with prospects begging to join our business and all we would have to say is, "Visa, Mastercard, American Express, or Discover."
Unfortunately, if you've been involved in network marketing for any length of time you know it can take a little more convincing than that.  I've personally purchased leads, bought google ads, solo ads, called friends and family, and still regularly buy Facebook Ads and am always on the lookout for new tools that can help me and my team members attract more people to my business.
With that being said, I recently found something that will help you build a list of people you can email to in just a few days for next to nothing.  In fact, you can sign up for free to test drive it and even use the service without ever spending a dime if you choose.  If you are serious about building a network marketing business and want to get more leads and build a large list fast, I recommend you at least take a peak at Global Moneyline.  I took it for a test drive 3 days ago after learning that some of my team members were getting sign-ups into our network marketing business from it.  In just 36 hours I've already got over 2000 people in my network that I can email or advertise my opportunity to.  It could take weeks or even months to build a list of 2000 or more.  I will add that nothing beats having your own email list, but while you are building your list – this could be a great alternative to building your list.
To learn more about Moneyline and how it can help you get more leads and distributors for your network marketing business click here.  I think you'll be happy with at least taking a look at it.