If you are like me and would like to make extra income or have multiple streams of income.  I don't think there has been a better time than today to create that for you and your family.
You don't need a bunch of money to get started and in many cases can begin earning an extra $500, $1000, or even $5000 or more from home each and every month.  Below I have listed some of the best ways I have found to make money from home.
Affiliate Marketing – affiliate marketing is taking a product that someone else has created either a how to book, a course, or a product and simply either promoting it online.  When you make a sale you make a commission usually 15 to 40%.  The best thing about affiliate marketing is you don't have to invest thousands or lots of hours in time creating the product.  You simply find a product you believe in and go out and market it to your email list, social media channels, solo ads, blog, or search engines like Google & Bing and when you make a sale you earn a commission.  The downside is if you're tigh on funds to pay for advertising you will need to have a big email list, a decent social media following, and an established blog to really make money doing this.  I have honestly had the best luck doing this with Twitter and Solo Ads.  The best place to start with affiliate marketing is Clickbank.com they have thousands of products to choose from and they do offer a bit of training on how to do it.
Network Marketing – You can join a company as a distributor for a small fee of anywhere from $20 to $1000.  Network marketing is pretty simple you just sign up with a company like Avon, Amway, or Nuskin and pay a small fee order some products and begin marketing your business to others.  When someone orders products you earn commission anyone that you refer you should earn a percentage off of their sales as well.  The beauty with network marketing versus affiliate marketing is once you build a network you continue to earn commissions without having to go out and sell all the time.  In other words, it should build up over time.  There are many great companies out there to choose from, but try and stay away from the companies that require a big upfront fee unless they have been around for at least 2 years or more.  Most start-up network marketing companies fail within a few years and you basically have a 90% chance if you join a new company that they won't be around for very long.  You really have to think in terms of a 12 to 18 month period to really make big money in network marketing, so you really want to choose a company that will be around when you build a pretty big network.  You also want to find a company where you would buy their products whether or not a business opportunity was attached to it.  I've met very few people in my lifetime that can sell or market a product they don't believe in.  If you need a great company or product to market – here is one that I recommend http://healthierwealthier.info .
Amazon & eBay Seller
If you don't want to learn marketing and have a few dollars to invest you might want to look at Amazon or Ebay.  With eBay you can start even if you don't have much money to invest by selling older items in your home (usually recommended starting out).  eBay is much easier to get started in as you don't have the fierce competition as you do with Amazon as its more of an online flea market where as with Amazon, you'll have to get really good at packing or finding some superb drop-shippers as I think the level of service on Amazon is usually a bit higher or expected to be.  Plus it will be tougher to get a good rating on Amazon early on and you will definitely want to have a professional account at all times to be taken seriously on Amazon which will cost you $40 per month + 15% per item, so you'll want to really get good at estimating your costs after all expenses to see if an item is even worth selling.  Becoming profitable on Amazon and Ebay like anything else does take time and knowing what to buy and sell.  I've personally had some big losses in the past and even invested over $10,000 with a single company to sell on Amazon.  If you decide this is the way you want to go, I highly recommend you read some books and articles or take a course so you don't lose money and make a profit everytime you sell something.  You will also need to get really good at customer service (answering emails, phone calls, etc).  Finally, if you're willing to learn a bit, this can be one of the easiest ways to make money online.  I've personally in my spare time since selling on Ebay since 1999  and Amazon since 2012 made thousands of extra dollars very part-time this way.
Ridesharing
If you have a fairly new or reliable vehicle and don't mind putting a few miles on it than ridesharing may be for you.  The nice thing about ridesharing is you don't need any special skills that may be required to be successful in network marketing and affiliate marketing.  You just need to enjoy people and know how to drive a vehicle.  You definitely won't get rich doing this, but you can certainly make a few extra bucks.  Many people do it very part-time and some do it full-time.  If you don't have a newer vehicle Uber will allow you to rent a car through their app or lease one with no mile restrictions.  I would only consider the latter if I were going to drive more than 25 hours a week.  If you're just going to do a few hours per week than using your own vehicle will make a lot more sense and be way less expensive as you won't have the additional rental fees (which can run a few hundred per week).  There are also sites like hyrecar.com where you can rent a vehicle for pretty cheap if you like.  To get started with Uber or lyft the 2 best rideshare companies and begin earning dollars weekly just click on either of the 2 links below.  The best part about ridesharing is once you sign up and get your vehicle inspected you start earning money immediately and there are no up-front fees or additional expenses beyond gas, insurance, and regular maintenance which if you own a vehicle you already have anyway.
Click Here to Become an Uber Driver 
Click Here to Become a Lyft Driver
Start your own Home Based Business
If you have any special skills like accounting, social media management, graphic design, photography or you know how to play and read music.  You can apply any one of those skills to be of service to others or to teach.  Simply figure out what your good at and create a blog a few social media sites and begin advertising your service on sites like Craigslist or if you have a few bucks saved up you can use paid ads on Facebook, Twitter, Google, or Bing.  Its pretty tough to start a business on word of mouth, so once you figure out what business you want to make money in, you'll need to get the word out that you have a business and get others to buy into it through marketing.
With the exception of Uber and Amazon & eBay, you will need to get good at marketing to have any reasonable success.  Keep in mind marketing is simply what happens before a sale is made.  Marketing can include telemarketing (phone), cold calling (in person or on phone), advertising (craigslist, google, etc), blogging, creating brand awareness by using Social Media.  You can also use older more tested sources (radio, TV, or Print).
More Resources For You:
How To Build A Successful Network Marketing Business Online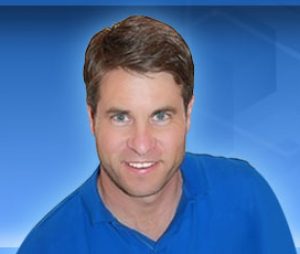 John Lowery's Blog
Skype: jtlmusic
Email: john@johnlowery.biz
Facebook – Facebook.com/johnloweryfanpage
Comments
comments